Woodbridge High School Dance Team
Mandatory Audition Workshop will be held in the WHS Upper Gym beginning April 23-25 from 3:30-5
Auditions will be held April 26 beginning at 3:30pm
​Q:Do I have to attend all clinic days?
​A: Yes, it is important that you don't miss anything being taught by coaches on clinic days, you will be learning dance combinations and want the most practice you can get.

​Q: What do I wear?
​A: On clinic days, wear appropriate dance wear and footwear on all days. On audition day, please come in fitted (not baggy)black top and bottoms. (We want to be able to see your lines!)

​Q: When will results be posted and where??
​A: Results will be posted on the following Friday, April 27 by the end of the school day. You can find results on our website, and our Instagram. You will also be emailed if you have been selected.

​Q: What is the difference between dance team and hip hop team?
​A: Essentially we are all one big team. Dance team focuses more on technical dancing such as jazz, ballet, lyrical, contemporary, character, etc. and hip hop focuses more on hip hop. There are crossovers throughout the year as we begin inner auditions for competition pieces. First semester for dance team focuses more on field show season in which they are part of a larger entity which include marching band, guard and dance called Entertainment Corps. First semester dance team performs at all home football games and field show competitions. The second semester dance and hip hop team join together as they enter high school dance competition season. Both groups compete, perform at rallies and at our Winter and Spring Dance Productions.

​Q: What group should I audition for?
​A: Audition for the style of dance you feel more confident in.

​Q: Do I need to come prepared with my own routine?
​A: No, you will be taught a dance by our coaches. You will be given a chance during the audition process to improve/and or freestyle to showcase your "tricks".

​Q: When do I need to turn in my packet?
​A: Please make sure completed questionnaire is turned in on the first day of auditions. You may NOT audition if you do not turn in a completed packet with questionnaire, photo of yourself, and transcripts from the current semester.
Woodbridge Dance Celebration Competition
You're invited to join us for the Woodbridge High School Competition
March 2, 2019

We are committed to running a well-organized, fun and positive educational competition experience for your team!
Click file on the right to get your entry forms today!

​
Powered by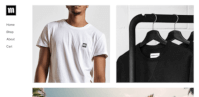 Create your own unique website with customizable templates.